Skip to Content
January 1, 2023


Home-Cooked Italian Cuisine in Southampton, NJ
We bring authentic Italian cuisine right to the neighborhood! Red Lion Inn has served generations of Southampton, NJ diners for almost 100 years. Family-owned and operated by South Jersey natives, we take pride in the delicious bites, warm and inviting local atmosphere, and big smiles we bring to friends and family daily. Our recipes date back to the 1800s and have attracted adventurous taste-seekers from across the globe. Our restaurant is complete with a cozy kitchen, dining area, and bar for you to savor, sip and make memories. Enjoy an intimate dining experience within our historic neighborhood.
We look forward to welcoming your family and friends to an Italian dining experience you'll remember forever.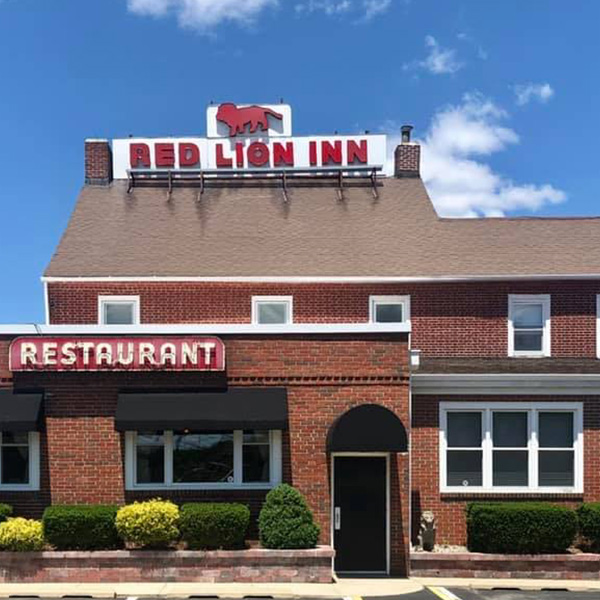 Family-Owned and Operated Since 1923
Red Lion Inn was founded by Givino Di Paolo in 1923. Givino began the restaurant after relocating from Camden to Southampton to bring friends and family together through home-cooked, authentic Italian recipes passed down through the generations. What started as a humble way for people to share flavors and experiences has grown into almost 100 years of culinary excellence. Four generations of Givino's family have owned and operated the restaurant, including Archie and Divina Di Paolo, Steve and Christine Black (Givino's granddaughter) and Stephen Black. The proud South Jersey natives who run and call our restaurant home look forward to continuing Givino's legacy by providing people with exceptional Italian dishes for years to come.
Handmade Italian Pasta
Genuine Italian cuisine must be made from scratch. Our chefs spend the early hours before opening our doors gathering ingredients, preparing and making the homemade pasta we serve. All our generation-old recipes are packed with an authentic, homemade taste you'll instantly fall in love with. We are a family restaurant that provides recipes passed down through our own family and hold them to our hearts dearly. You can expect the freshest ingredients, hard work, and artisan culinary skills needed for a mouthwatering Italian dish.